2023 DIACONATE ORDINATION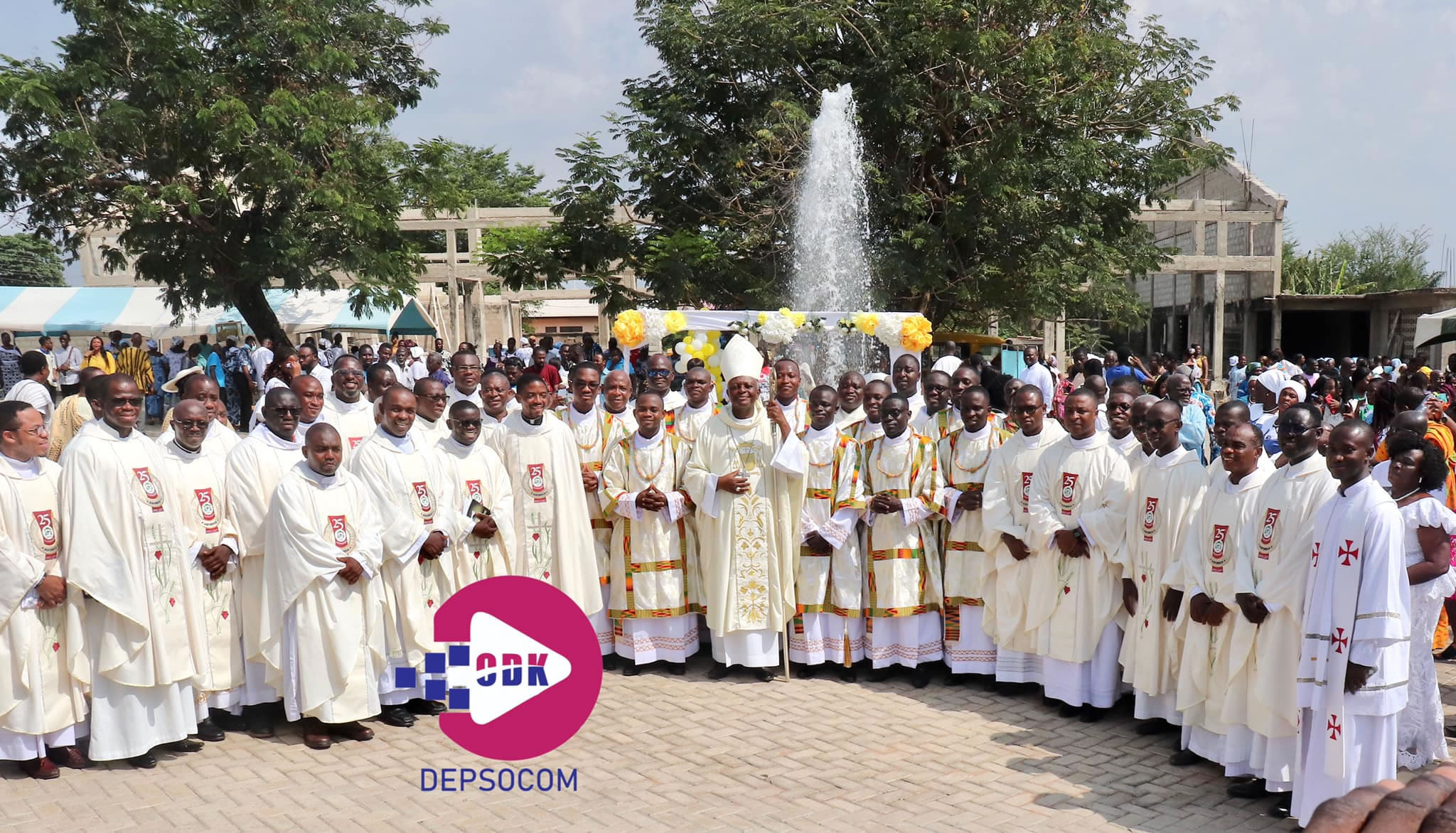 "Unless You are Planted, You Cannot Bear Much Fruit"
On Wednesday, 25th January, 2023, the Bishop of the Catholic Diocese of Koforidua, Most Rev. Joseph Afrifa-Agyekum ordained 9 men to the ministry of Diaconate at St. Peter Catholic Church, Somanya. They are as follows: Revs. Dickson Nukunu Abotsi, Simon Asimeng, Benjamin Danso, Richard Sam-Adjekum, Stephen Foli, Melchizedek B. Agyeman, Richard Edem Mawusi, Charles K. Duah Jnr., and Silas K. Modzi.
The Bishop in his homily thanked the Parish Priest of Somanya, VRev. Fr. Bright Agyapong and the Parish Pastoral Council (PPC) for accepting to host such an august ceremony. The Bishop in reference to the Feast of the Conversion of St. Paul the Apostle stated that he was a great preacher of the faith and that Christians all over the world are encouraged to celebrate and pray for unity. The Bishop asserted from the first reading, 1 Tim. 3:8-13 that St. Paul through the text was addressing all levels of the human person through the grace and mercy of God. The Bishop in his reflection on the Gospel reading from John 12:24-26 reiterated that unless the deacons understand that like wheats, they must be planted in the soil, which will die, then they cannot bear trees with big branches and fruits which will serve as food and shelter for all people—resonating evangelization.